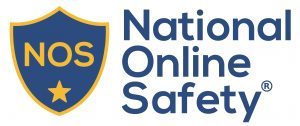 Annual Online Safety Course for Parents & Carers | National Online Safety
Online safety in schools is of paramount importance
Introduction
Online safety in schools is of paramount importance. As the online world evolves, so do both the online risks facing our children and the relevant legislation, both statutory and non-statutory, which directs and guides how schools should meet their online safety requirements.
The role of Parents and Carers
The first line of defence in keeping children safe online are parents and carers. Online risks do not start and stop at the school gates and encouraging and supporting parents to become involved in their child's online safety at home will ensure they are receiving the most complete protection they possibly can.
What you will learn
Delivered wholly through video, you will learn about a wide range of online dangers across three main areas:
Unsafe communications
Online relationships; fake profiles; online bullying; online grooming; child sexual exploitation; sexual violence & harassment; sexting and live streaming.
Effects to mental health, wellbeing and lifestyle
Online vs offline identity; social media & mental health; device addiction; online challenges; overspending; online gambling and radicalisation.
Managing online information
Online reputation; age-inappropriate content; fraud (online); fake news; targeted advertising; personal data and the dark web.
You will learn about each online danger, what the risks are around each danger, potential signs and what parents, carers and trusted adults can do to help ensure their children stay safe online.
Sign up for latest updates
**MEMBERS ONLY**
Don't miss out on your Early Bird Ticket to our Winter Business Insight Day and AGM on 3 November… https://t.co/b6FYQeprKo