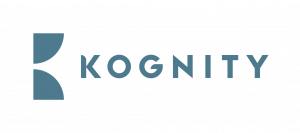 Kognity
Interactive textbooks with integrated assessment for the IBDP, IGCSE & GCSE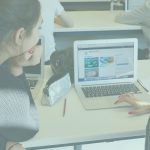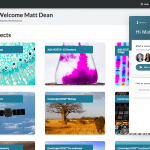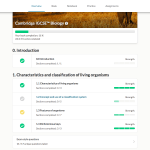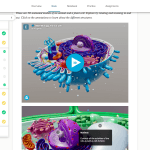 Exam Boards

AQA

EdExcel

OCR
Kognity is an award-winning digital publisher which combines the power of technology and textbooks to create a vastly elevated learning experience. Our content is 100% aligned with each curriculum and created by subject experts. We continuously update each one to the latest specifications meaning you and your students will always have access to the most relevant information for their course. We offer various subjects for the IBDP, IGCSE and GCSE.
Embedded videos, 3D models and graphs give students a personalised and fun learning experience, so that they engage with the material, self-assess, self- study, and build confidence.
Teachers can set and manage individual assignments or class-wide homework, either as auto-correcting questions from our extensive question bank or their own added questions, or as reading and comprehension tasks. This provides options for a seamless flipped learning approach and saves teachers valuable time.
Monitoring student progress has never been easier with Kognity's statistics feature, making it simple for teachers to identify each student's needs to help differentiate their teaching. Students can track their own progress through each subject and discover where to focus their efforts to achieve the best results.
Costs

£0 per pupil
Costs vary depending on the school size. We are offering a free trial during COVID-19.
Trial Options

Varies at this time, due to our COVID-19 offering.
We are offering a free trial to all schools experiencing lockdown due to COVID-19. This includes access for all relevant students and teachers to all subjects, as well as account creation and setup by Kognity. You will receive full 24h support with any questions or queries. Instructional videos will teach you how to make the most of the platform. 
Q

How do I get started?

A

To get started with Kognity, please fill out this form, https://kognity.com/demo-request/. A kognity expert in your area will then reach out to you to set up a demo meeting of the Kognity platform. Then the team will set up your classes, student accounts, and provide teacher training and onboarding support to get you and your students up and running on the platform!

Q

Which subjects are available?

A

Our textbooks follow the IBDP, IGCSE, GCSE curriculums. IBDP subjects include TOK, Economics (SL&HL), Physchology (SL & HL), Business Management (SL & HL), Geography (SL&HL), History: Authoritarian States, History: The Cold War, History: The Move to Global War, Biology (SL&HL), Chemistry (SL&HL), Phsyics (SL&HL), Evironmental Systems & Societies, Mathematics: Applications and interpretations (SL&HL), Mathematics Analysis and approaches (SL&HL), Mathematics (SL&HL), Mathematical Studies. IGCSE subjects include Co-ordinated Sciences, Combined Science, Physics, Mathematics, Chemistry, Biology, Business Studies, International Mathematics, and Economics. GCSE subjects include Biology, Chemistry, Physics, Combined Science: Trilogy for AQA GCSE, OCR Gateway GCSE and Edexcel GCSE with the addition of Mathematics: Higher, and Mathematics: Foundation.

Q

Can I set assignments?

A

Yes, you can set assignments for your students. You can assign reading or question-based assignments. You can either choose your questions from our extensive question bank or create your own within our platform. The students will be sent an email notifying them of the assignment and the deadline that you set.

Q

Can I monitor my students' progress?

A

Yes, one of the features of Kognity is the statistic functions that allows you to identify how your students are performing on assignments or particular topic areas. With that, it allows you to see whether your students have read certain sections.
Sign up for latest updates
This is an appeal for help. A request has reached us from a school in Romania who are supporting displaced… https://t.co/h7aR08Wryj