Award-winning writing tool for primary pupils, with extensive support for struggling writers.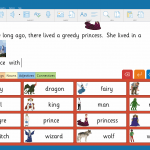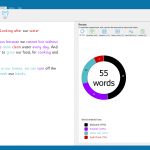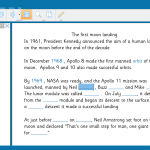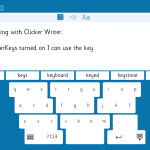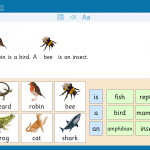 Clicker enables primary pupils of all abilities to write independently by providing speech feedback, word prediction and the unique Clicker Grids.
Loved by thousands of primary schools and winner of countless awards, Clicker now works on Windows, Mac, iPad and Chromebook, and has some great new features that make it even easier to use.
"The real success of Clicker has been the way that it gives our young people who struggle to access the curriculum due to literacy challenges the confidence that they really can produce extended pieces of writing. It's such a motivational tool, and it's really helping pupils to reach their potential."
– Julie Tipping, Garnock Community Campus
Costs

£350 per licence
Clicker OneSchool 1 + 1 License (3 year subscription): £350.00
Clicker OneSchool 5 Licenses (3 year subscription): £600.00
Clicker OneSchool 10 Licenses (3 year subscription): £900.00
Clicker OneSchool Site License – install Clicker on an unlimited number of devices in school and provide home access for pupils and teaching staff (3 year subscription): £2,700.00
Our Clicker universal licensing enables you to 'mix and match' Clicker 8 licenses for your Windows/Mac machines with Clicker Apps licenses for your iPads and Chromebooks. For example, if you purchased a subscription for '10 licenses' of Clicker, this could be 10 licenses for Clicker 8, or five for Clicker 8 and five for the Clicker Apps.
Our Clicker Apps currently include Clicker Writer and Clicker Books. When you use both apps on one device it will only count as one of your allotted Clicker licenses. For example, if you have '10 licenses' of Clicker, you would be able to use both Clicker Writer and Clicker Books on ten devices.
The licensing for Clicker 8 (Win/Mac) and Clicker Apps for iPad is per device. Clicker Apps Chromebook licenses are per user. All licenses last for 3 years.
Trial Options

4 weeks
Request free access to the full version of Clicker for 4 weeks by emailing [email protected] and one of our team will be in touch to arrange this for you.
Sign up for latest updates
Attending overseas trade shows can help you + your business to break into new markets, make new contacts + grow you… https://t.co/c1VLj89a4f
Applications for the Female Edtech Fellowship are open! Apply until July 1st to the most useful programme for… https://t.co/srJHzuZ4Iv