Award-winning writing tool for primary pupils, with extensive support for struggling writers.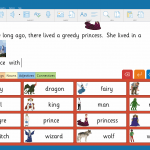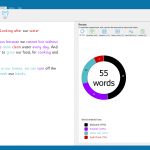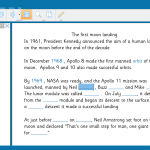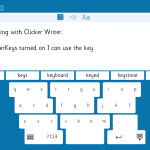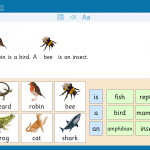 Clicker enables primary pupils of all abilities to write independently by providing speech feedback, word prediction and the unique Clicker Grids.
We're happy to be supporting schools during the Covid-19 outbreak to enable children to enjoy writing at home while developing their literacy skills.
Loved by thousands of primary schools and winner of countless awards, Clicker now works on Windows, Mac, iPad and Chromebook, with new features for 2020 that make it even easier to use.
"The real success of Clicker has been the way that it gives our young people who struggle to access the curriculum due to literacy challenges the confidence that they really can produce extended pieces of writing. It's such a motivational tool, and it's really helping pupils to reach their potential."
– Julie Tipping, Garnock Community Campus
Costs

£350 per licence
Clicker OneSchool 1 + 1 License (3-year subscription): £350.00
Clicker OneSchool 5 Licenses (3-year subscription): £600.00
Clicker OneSchool 10 Licenses (3-year subscription): £900.00
Clicker OneSchool Site License – install Clicker on an unlimited number of devices in school and includes home access for pupils and teaching staff (3 year subscription): £2,700.00
These are 'per device' licenses covering both Clicker 8 and Clicker Writer. They can be used across any combination of PCs, Macs, iPads and Chromebooks in one school. For example, '10 licenses' could be all used on PCs, all on iPads, or on five of each. All licenses last for 3 years.
Trial Options

4 weeks
Access the full version of Clicker 8 free for 4 weeks by getting in touch. Complete the form on this page and we will email your trial code as soon as possible.
Sign up for latest updates
Have you entered for the Education Resources Awards 2022? Entry deadline: Friday 25 Feb. Don't miss out on being pa… https://t.co/OJKTfec1uX