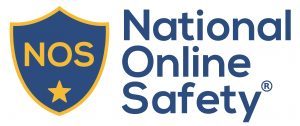 Lesson Plan Bundle for Primary Schools (Age 3-11) | National Online Safety
Brand new for 2019-20, our new interactive video lesson plans will bring your classroom to life!
ALIGNED TO STATUTORY POLICY & DfE GUIDANCE
Our brand new lesson plans and videos are aligned directly to:
DfE 'Teaching Online Safety in School' guidance (June 2019)
DfE Statutory guidance 'Relationships education, relationships and sex education (RSE) and health education' (Updated July 2019, becoming statutory from September 2020)
UKCCIS 'Education for a Connected World' framework which is referenced in the revised Keeping Children Safe in Education (September 2019)
The new Ofsted EIF & Ofsted Handbook (September 2019)
What are they?
Based on the eight key topics outlined in the UKCCIS 'Education for a Connected World' framework, our new Early Years, Key Stage 1 and Key Stage 2 interactive video lessons talk to the children about online dangers in a fun and engaging way, providing a truly immersive experience.
Each video lesson has accompanying activities to support learning on the topic of online safety, helping to provide young children with the knowledge to protect themselves from the risks they pose when using technology.
Why have we produced them?
Because schools told us to. The UKCCIS 'Education for a Connected World' framework is an important document. But it does not lend itself easily to teaching and learning, particularly to younger children. We were told that capturing children's attention around online safety and delivering messages in line with the UKCCIS guidance was no easy task. So, we listened. And we went away, and we innovated. Flat content has its place, but we needed something with a bit more. Something which was imaginative, engaging and to which children could relate to. We brought in children's TV stars, some with global appeal. And we married online safety with classroom-based learning to create fun, engaging and interactive video lesson plans which encourage and inspire children to learn about a range of online risks. Teachers asked for our help, so we delivered.
Based on the UKCCIS "Education for a Connected World" Framework, our lesson plans and resources cover all of the learning objectives listed below:
Self Image & Identity – This topic covers understanding emotions and responding to scenarios that make them feel uncomfortable online.
Online Relationships – This topic covers ways in which information can be put online and how devices can be used to communicate with others.
Online Reputation – This topic covers ways in which people can use technology to communicate.
Online Bullying – This topic covers recognising negative behaviour online and it's impact. Managing
Online Information – This topic identifies the different technologies that can be used to access the Internet.
Health, Well-being & Lifestyle – This topic introduces basic rules to help keep children safe online.
Privacy & Security – This topic introduces the types of personal information.
Copyright & Ownership – This topic aims to teach young learners the importance of labelling their work.
How do the lesson plans work?
3 easy steps to a fun and imaginative learning environment
Our interactive video lesson plans work hand-in-hand with our downloadable lesson packs to ensure both you and your class receive a comprehensive learning experience.
Step 1: Introduce and watch the interactive video
Step 2: Choose your teacher-led learning activity
Step 3: Encourage your children to develop independent learning around the topic
What's included?
Access to our interactive video lesson plans
Featuring some of the most recognisable names in children's TV entertainment, our interactive video lesson plans have been designed to motivate, engage and inspire your children to learn about online safety in a lively, fun and colourful way.
Nurturing and supporting imagination and creativity, each video lesson has been specifically designed for each age group within EYFS, Key Stage 1 and Key Stage 2
Produced in classroom environments to help encourage children to better connect, relate and interact
Easily accessible via our dedicated learning hub
Downloadable lesson pack
Featuring a range of age-appropriate activities, teachers will also receive our supplementary lesson pack to help structure and embed classroom learning.
Easy to download, easy to follow lesson packs complementing every interactive online safety video
Clear learning objectives detailed from the start with choice of both teacher-led and independent activities
Key word prompts to aid teaching and learning as well as access to further supplementary resources
Sign up for latest updates
It's Friday which means it's your last chance to book tickets for the Curriculum Conference on 30 November! This ke… https://t.co/iXfqAEjLMN
What is the future for the curriculum? Book your ticket for the Curriculum Conference and learn more about addressi… https://t.co/QJYAst93GP