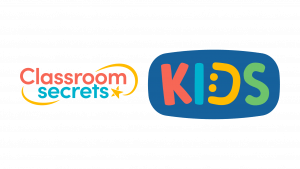 Classroom Secrets Kids
Classroom Secrets
Brand new for 2020, we have launched KIDS: an interactive learning resource for children!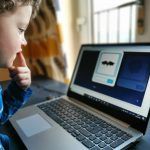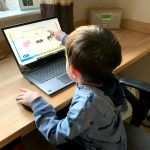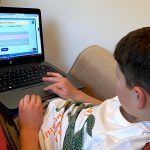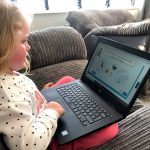 For school and home use  
Children can have their own individual account to enable them to learn independently. This means, Classroom Secrets KIDS can be used in the classroom, in small groups or at home to make learning more practical, fun and engaging for children and reduce planning and marking time for teachers.  With the current pandemic and partial school closures, KIDS can also be used as remote learning provision.  
All activities are aimed directly at children and can be completed independently either at school or at home to support and enhance learning. The activities come in a variety of shapes and sizes, such as interactive video tutorials, quizzes, challenges and games (matching cards, flash cards, memory games and drag and drop games) to keep children engaged while learning. We have resources for a range of subjects including maths, reading, phonics, French, history and spelling.  
Enhanced and personalised learning  
We also have interactive programmes of personalised learning in GPS, reading and maths which recap subject-specific objectives from the English national curriculum for years 1 to 6. With reactive technology, learning is personalised and activities are assigned to fit individual learners so there is no need to spend time searching for specific activities. It uses initial baseline assessments each week to check gaps in knowledge and automatically assigns video tutorials and games to practise specific skills that have been identified. With video tutorials for every single objective, it doesn't matter if the content is new to your child – they can learn as they go or use them as a recap. If there are no gaps in knowledge, the programme assigns a challenge activity for children to further test their skills and knowledge. Children then complete an end of week assessment to check progress. 
Phonics Factory 
We know that phonics is one of the subjects that suffered most whilst children were learning remotely and that the phonics screening this year is more important than ever with Year 1 and Year 2 children taking the screening. We also know the DfE guidance outlines any gaps in your children's language and early reading need to be addressed, particularly ensuring your children's acquisition of phonic knowledge and extending their vocabulary. Therefore, we wanted to provide something fun and progressive for all children from EYFS to Year 2 to engage with.  
You can use our new Phonics Factory to do just that! Our helpful robots will aid your children to build sounds so they can start their reading adventure! Our Phonics Factory features animated videos and games designed to help children learn to read.  
 Why not have a trial?  
This product can be purchased separately to a standard Classroom Secrets subscription, and we offer a two-week trial for your school so you can see for yourself what benefits Classroom Secrets KIDS can bring to your children! 
Costs

£2.15 per pupil
We have several different membership options. 
Parents can purchase a subscription for up to 5 children either 
– annually at £47.88 per year; or 
– monthly at £4.99 per month. 
Teachers can purchase a 12-month subscription for £2.58 per pupil (18-35 children). 
Schools can purchase a 12-month subscription either 
– individually at £2.15 + VAT per pupil; or 
– as a multi-academy trust (minimum of three schools) at £2.02 + VAT per pupil. 
Schools also receive a 5% discount if they are a current Classroom Secrets school subscriber.  
Additionally, we offer discounts on multi-year subscriptions and dual subscriptions (access to both Classroom Secrets Kids and Classroom Secrets).   
Trial Options

14 days
Classroom Secrets KIDS offers a free 14 day no-obligation trial which allows unlimited access for two weeks. This is available with a Parent or Teacher subscription. Parents can upgrade to an annual or month-by-month subscription account at any time. Teachers can upgrade to an annual account at any time, or can be transferred to a school subscription.  
Sign up for latest updates
5 days to go until Summer Insight Day! Time is running out to book tickets for our annual networking event, sponsor… https://t.co/zATqB2JAIM
We're getting ready for Summer Insight Day next Thursday, BESA's annual member networking event. If you're a member… https://t.co/Y9wy3vuviy
This Summer Insight Day, we'll network and hear from experts on education trends, crisis comms, and the importance… https://t.co/OgwDgFBc3F