Everything you need to plan and teach outstanding science and geography lessons.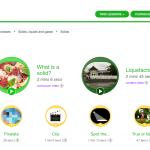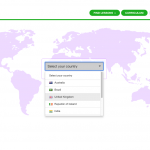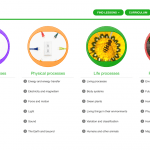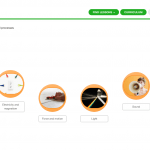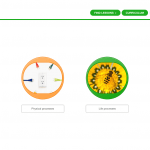 Devices

PC

Mac

Tablet

Mobile

Internet-based
Environment

Classroom

Home
Membership type
BESA members go through a rigorous set of financial and reputational checks and agree to abide by our Code of Practice.
Tigtag is a digital education resource designed to help teachers to deliver engaging and accurate science and geography lessons to students aged 7-11. Created by an award-winning team of teachers and producers, each of Tigtag's short films has been crafted using real-world imagery. Using the best documentary footage, Tigtag films offer information in a concise visual format, making topics accessible to both student and teachers by illustrating concepts using real-world examples.  Tigtag is comprised of more than 800 films including hundreds of Curriculum and Context films, more than 500 Tidbits, as well as Lesson backgrounds, Activities, Quizzes, Visuals, Review questions- all made to make teaching easier and to spark children's interest.
All of Tigtag's content is aligned to the National Curriculum
We've also created new content to meet the proposed changes to the UK national curriculum being introduced in 2013. Tigtag is mapped to KS2 learning objectives and so using Tigtag in your school fulfils OFSTED criteria. It is also perfect for the more able or inquisitive student at KS1. Tigtag provides a fantastic opportunity to start exploring with your younger groups, to use flexibly as and when you see fit and to challenge your more able pupils. Our short films and lesson plans offer a fantastic opportunity to begin a subject in preparation for more detailed study later on.
Tigtag has been developed with teachers, for teachers
Before we make any of our resources, we consult with teachers to ensure the right learning objectives are covered. Helping to fulfil OFSTED suggestions for improving primary science provision and increasing CPD (Continuing Professional Development), Tigtag includes rich background information for the non-specialist science teachers to ensure they can stretch the more able students. For the time-poor teachers we've created lesson plans with a range of activities for all budgets so that their time can be spent effectively. Each film and the support materials have been carefully researched and compiled, ensuring that all the content is correct and relevant to the curriculum.
Tigtag films use real world images and contextual examples bringing science to life
The imagery embeds understanding and is designed to inspire, inform and excited students whilst learning about science. The use of real world images and clips allows the students see the application of scientific concepts in real life and to deepen their understanding of each topic and tie their knowledge together. Each Tigtag lesson contains at least one curriculum film, one context film and four to five shorter Tidbit films. Where the curriculum films cover the main teaching points of the lesson, the context films use exciting examples to bring the science to life. The tidibit films encourage fun and active learning within the classroom.
Access to world-class footage from the BBC
Combined with footage from the NASA, Getty Images, ITN Source and many more sources ensures that all the Tigtag films have been created to the highest standard.
Costs

£275 per annum
Please note this is a starting cost and costs can vary depending on school size. 
Why teachers love Tigtag, the complete online resource for Primary Science
Sign up for latest updates
RT Caroline Wright @CJPWright: Bett is an amazing showcase of EdTech tools and software. The UK has long punched above its weight in EdTech – says… https://t.co/vywnsYQSQO