Everything you need to plan and teach outstanding science and geography lessons.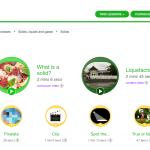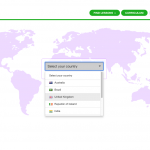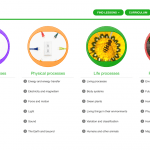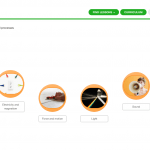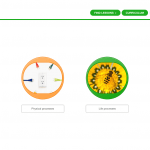 Tigtag is a digital video-based resource designed to help teachers to deliver engaging and accurate science and geography instruction to students aged 7–11. Created by an award-winning team of teachers and producers, each of Tigtag's short videos has been crafted using the best available documentary footage from sources including NASA, the BBC and Getty Images. Tigtag videos offer information in a concise visual format, making topics accessible through the use of real-world examples. 
Tigtag video come in a range of categories:
Curriculum videos

provide core learning, directly aligned to national and international curricula.

Context videos

place learning in real-world settings, encouraging students to see how science impacts the world around them.

Tidbits

are short iInteractive videos designed to encourage student participation.
Tigtag features more than 1,000 videos, alongside lesson background materials, activities, quizzes, visuals, and review questions. All content is mapped to learning objectives, so it is perfect for the more able or inquisitive students.
Tigtag includes rich background information for non-specialist science teachers, to ensure they can stretch the more able students. For time-poor teachers, comprehensive lesson plans with a range of activities for all budgets help spend time effectively.
Costs

£195 per annum
Please note this is a starting cost and costs can vary depending on school size. Contact us for pricing and subscribe during your free access to get a 20% discount.
Trial Options

90 days
Get unlimited access to over 800 Science and Geography films, learning materials, lesson plans, practicals, activities and quizzes with our 90 day free trial.
To request a free trial, please click on the 'Take a Free Trial' button below and quote BESA
Why teachers love Tigtag, the complete online resource for Primary Science
Sign up for latest updates
This is an appeal for help. A request has reached us from a school in Romania who are supporting displaced… https://t.co/h7aR08Wryj