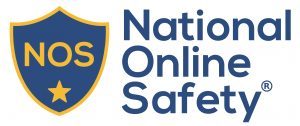 Lesson Plan Bundle for Secondary Schools (Age 11-16) | National Online Safety
Clear, concise and easy to follow
Our Key Stage 3 and Key Stage 4 lesson plans have been designed to make your online safety lessons fun and engaging for your pupils. We understand that every school, every teacher and every pupil is different, so we've made it really easy for you to pick and choose activities to fit into your timetable.
With a strong focus on helping to develop pupil's abilities to manage information, problem solve and improve decision-making, our activities have been developed specifically for children aged between 11 and 16.
Based on the eight key topics outlined in the UKCCIS 'Education for a Connected World' framework, our lesson plans also fall in line with and help to support:
DfE 'Teaching Online Safety in School' guidance
DfE 'Relationships education, relationships and sex education (RSE) and health education' statutory guidance.
Based on the UKCCIS "Education for a Connected World" Framework, our lesson plans and resources cover all of the learning objectives listed below:
Self Image & Identity – This topic teaches pupils about the differences between their online and offline identity.
Online Relationships – This topic covers the impact of technology on communication and relationships, both online and offline.
Online Reputation – This topic introduces the concept of 'online reputation', including how people can make judgements based on your online activity.
Online Bullying – This topic covers the topic of cyber-bullying and other negative behaviours online.
Managing Online Information – This topic helps students understand how online information is found, viewed and interpreted.
Health, Well-being & Lifestyle – This topic covers the negative impacts that technology can have on a person's health, well-being and lifestyle.
Privacy & Security – This topic covers how personal information can be found online and can be re-used, saved and shared by others.
Copyright & Ownership – This topic helps students understand the terms 'copyright' and 'ownership' in respect of online content.
How do they work?
Clear, concise and easy to follow
All of the Key Stage 3 and Key Stage 4 lesson plans provide a clear and easy to follow structure for teachers to follow. Each topic area has defined key learning outcomes and key words that children need to be aware of. Our activities engage different learning styles with clear lesson objectives and key questions that help teachers to direct conversations, encourage pupil discussion and inspire independent thinking.
What's included?
Downloadable Lesson Pack
Featuring a range of age-appropriate activities designed to inspire learning potential in pupils aged 11-16, teachers will receive our downloadable lesson packs to help structure and embed classroom learning.
Easy to download and easy to navigate, our lesson packs can be easily embedded into online safety classroom learning.
Defined learning objectives and outcomes, with clear beginning and end point assessments and progression points through the lesson plans.
Signposting throughout to different websites, articles, videos and other online resources to help immerse pupils in thinking about online safety.
Supplementary Resources
Our lesson plans also include a supplementary downloadable resources pack which includes relevant case studies and worksheets for specific activities.
Easy to download via our dedicated learning hub.
Clear, beautifully presented and designed to encourage pupil's skills in problem solving, critical thinking and self-management.
Align with key learning outcomes and objectives, aiding debate and discussion within class.
Sign up for latest updates
Two weeks to go to get your Members Only Early Bird Tickets for our Winter Business Insight Day and AGM on 3 Novemb… https://t.co/AcebNknNbE
Here's what one LearnED delegate had to say about their experience at a previous Roadshow! Connect with like-minded… https://t.co/Gp4Gys63L2