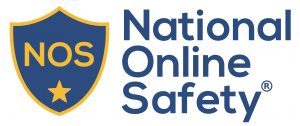 Annual Online Reputation Course for Schools & School Staff | National Online Safety
Online safety in schools is of paramount importance
Introduction
Your online reputation is more important than ever. The advent of social media and an increasingly digital world means protecting and enhancing your school's online reputation is critical. A negative online reputation can lead to bad press and affect admissions, individual careers and your school's overall standing.
The role of ALL school staff
Your school's online reputation is the responsibility of all school staff. Ensuring staff know how to conduct themselves online, what preventative measures they can put in place and how to respond to negative events is key to maintaining a healthy and trusted online reputation for your school.
What you will learn
Designed by social media experts to educate and inform all school staff, this course will provide you with an explanation of what your online reputation is and why you should be concerned. It will describe how both schools and individual members of staff can audit their online reputation and what measures can be taken to help protect it, outlining preventative techniques, intervention measures and offering practical advice post-intervention. It will offer schools steps moving forward and provide sources of further support and advice.
Sign up for latest updates
Attending overseas trade shows can help you + your business to break into new markets, make new contacts + grow you… https://t.co/c1VLj89a4f
Applications for the Female Edtech Fellowship are open! Apply until July 1st to the most useful programme for… https://t.co/srJHzuZ4Iv