Renaissance Accelerated Reader
Renaissance Learning UK Ltd
Engage Students, Motivate Reading Practice, Impact Reading Progress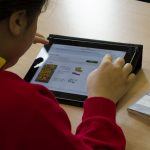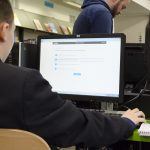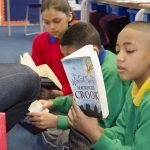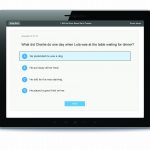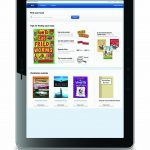 Already used in almost 6,000 primary and secondary schools across the UK & Ireland, Renaissance Accelerated Reader encourages students to read for pleasure by using assessment data from Renaissance Star Reading to personalise reading practice, which in turn impacts reading progress.
At its heart, Accelerated Reader is simple. A student simply reads a suitably-challenging book, takes an online quiz and receives immediate feedback on their results and progress towards achieving their personalised target.
The wealth of data automatically generated by Accelerated Reader, when used in conjunction with additional information provided by Star Reading, paints a detailed picture of a student's reading ability, achievement and attainment – and their likelihood to meet age-related expectations. Students are motivated by the software's ability to track quiz performance, words and books read over a given period – details of which can also be automatically shared with parents via the Home Connect feature.
Over 31,000 fiction and non-fiction titles have already been quizzed for Accelerated Reader, and 150 new quizzes are added every month. The text complexity of every book is examined as part of the quizzing process, and an Interest Level is assigned to indicate the age-appropriateness of the content, which is especially important when considering 'hi-lo' titles. In addition to Reading Practice, Literacy Skills, Vocabulary Practice and Recorded Voice quizzes are available for many titles. The Accelerated Reader Bookfinder website contains details of all quizzed titles, and can be used by students, teachers, librarians and parents alike.
Accelerated Reader is already one of the world's most heavily researched reading programmes, and in the UK has been subject to independent studies from the National Literacy Trust and Education Endowment Foundation (EEF). In each case it has proven to positively impact attitudes towards books and reading, and reading ability in terms of closing the attainment gap – with an efficacy study from the EEF showing students making up to 5 months' additional reading age growth over the 22 weeks of the research period.
Sign up for latest updates
LearnED Roadshow 2022-23 is coming to Leeds, Norwich, Rugby, London, Exeter & Newcastle. Find out how you can suppo… https://t.co/1R3cnsaqIk