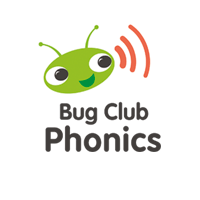 Engage your children and give them a firm foundation in phonics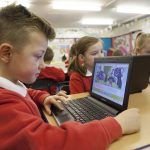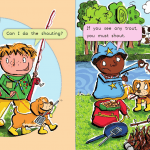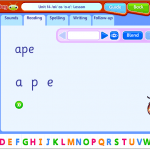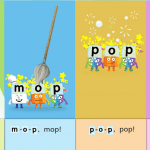 Encourage your young readers to develop their reading skills with beautiful artwork, humour, lovable characters, and books and topics they really want to read.
What is it?
It's everything you need to teach synthetic phonics at Foundation and Key Stage 1, edited by Professor Rhona Johnston and Dr Joyce Watson.
The programme is based on a seven-year study in Clackmannanshire that's proven systematic phonics to be the most effective way to teach children to read.
What's in it?
Bug Club Phonics contains 134 fun, varied, 100% decodable books.
With 90 fiction and 44 non-fiction readers

Plenty of exciting stories to choose from, including the hugely popular CBeebies Alphablock characters

An online subscription that comes with a vibrant online reading world, whole class teaching software for the class, and more
How it works
Bug Club Phonics meets 100% of the DfE criteria for teaching systematic synthetic phonics and helps children succeed in their screening check to boot.
It brilliantly combines an online reading world with stunning eBooks or printed books, with:
Prepare and Assess online games

Word generator

Mock tests for the Year 1 screening check
Phonics Bug decodable readers can engage even the most reluctant children.
Stimulating phonics sessions motivate children and make learning fun.
Sign up for latest updates
What are schools going to spend on this year? Out now, our 'Resources in English maintained schools 2022' report co… https://t.co/paBmYowHT6