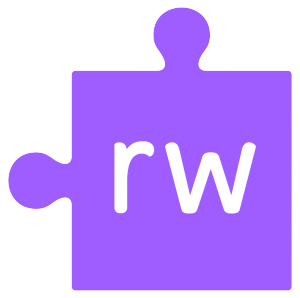 Helping every student understand, learn & express themselves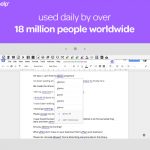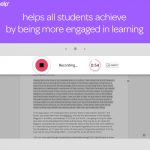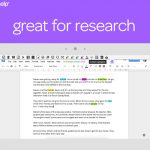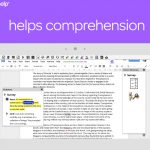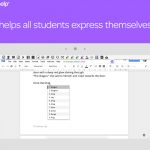 No-one else knows your class like you do. Every child's different, with their own star qualities, strengths and challenges.
You've got fluent, capable readers alongside other pupils whose first language isn't English. Chances are you'll have some kids in the group with dyslexia or other special education needs. And you'll have other children who simply struggle to engage with everyday reading, writing and comprehension tasks.
That's a lot of abilities, expectations and engagement levels to accommodate in one 50 minute lesson.
In a perfect world, you'd develop a lesson plan based on each student's needs. However, we understand that creating a personalised learning experience for each child sounds great in theory but in reality it's incredibly challenging – whatever type of class or subject you teach.
Now imagine giving your EAL students support to understand the content of every lesson as well as their peers.
Picture your SEN students expressing themselves with dramatically increased fluency and confidence… in class, at home and in exams.
And imagine that your struggling readers suddenly have access to the motivation and support to make tangible leaps and bounds forward.
Read&Write is a software toolbar with the literacy support features you need to deliver a personalised learning experience to all students – and help every member of the class meet their full potential.
Read&Write is great for all subjects and lesson plans. Use it with virtually any kind of schoolroom content: websites, Word files, PDFs, Google docs and more. The software's simple to install, it's easy for pupils to use independently, and it works smoothly across all your school's hardware.
Discover how teachers across the UK are using Read&Write in their lessons to improve pupil engagement – and academic outcomes – in all subjects and at all levels.
Costs

£1.50 per pupil
The price shown is the average price per student, per year, based on a secondary school with an enrolment of 1200 pupils. Annual site licence pricing is based on total school enrolment and the sector. It includes usage for all students on all platforms including Windows, Mac, Chrome and tablets including Android and iPad. Exact final pricing can be quoted bespoke to each institution.
Trial Options

30 days
Read&Write is offered on a standard 30-day fully featured trial. Schools can also avail of a structured pilot programme for terms up to 90 days. Focused on pupil and teacher outcomes, Texthelp assist the school in gathering results of the process and provides a wealth of technical and pedagogical support.
Aberdeen City Council has made Read&Write available to 59 schools across the city to support every pupil's literacy development.
Staff at Oswestry School discuss how much of a benefit embedding Read&Write software across the whole school. Pupils talk about how the software helps
Empowering every learner to reach their full potential
Sign up for latest updates
The EDUCATE programme is a research-focused accelerator that bridges the gaps between EdTech designers + developers… https://t.co/dwH5Z8JdR8
LearnED Roadshow 2022-23 is coming to Leeds, Norwich, Rugby, London, Exeter & Newcastle. Find out how you can suppo… https://t.co/1R3cnsaqIk