NetSupport Notify – Alerting and Notification
Netsupport
School Mass Alerting and Notification – Supporting Emergency and Lockdown Policies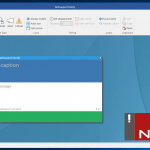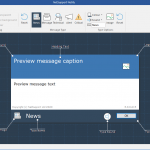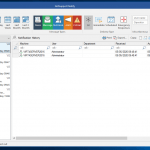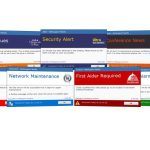 Schools are fast realising the benefits of using mass notification solutions such as NetSupport Notify to boost school communication.
Using NetSupport Notify, schools can communicate effectively with staff and students using one-way alerts and notifications – sending them to desktop users across the school, those working remotely on school devices, and even to large information panels in halls and foyers.
From a desktop, laptop, tablet or smartphone, deliver attention-grabbing notifications (that can't be hidden, ignored or saved for later) to selected users/systems, specific departments or all connected users.
Alerts carrying varying priorities, customisations, audibility and delivery options can be distributed across the school in seconds – each with an accurate, real-time record of receipt and acknowledgment.
Key features include; Send alerts to Windows, Mac, Chromebooks and Linux desktops, send from Windows, Android or Apple iOS device, apply priority levels to alerts, deliver to 10,000 users and departments, send full-screen messages to unattended devices (e.g. digital public information screens), messages can't be skipped, ignored or saved for later, customise alerts with your school branding, include audible alerts and more!
NetSupport Notify can also be a vital communication tool during a school's emergency and lockdown procedure and some integrate it as an official part of their emergency plans, due to its ability to send a clear and concise message or instruction (maximum 1000 characters) to all connected computers – across multiple platforms, specific users/devices or selected departments. If there isn't time to type a lengthy message, the sender can create and use a ready-made "emergency response" alert, and send it from the office or on the move with our dedicated mobile apps. Its also used to support schools completing risk assessments and perfect for delivering health and safety messages, such as 'Please use the hand sanitiser available in each room,' across a school.
NetSupport Notify can be installed and operational in a matter of minutes and evaluated within your school via our free 30-day trial download.
Trial Options

30 Days
Download NetSupport Notify (Desktop version) – for use on up to 50 PCs for 30 days.
Teachers also like the fact that they can see the desktop view of all 30 PCs so that they can monitor what all of the students are doing.
It has allowed us to phase out multiple old solutions and connect all the schools to one system.
Sign up for latest updates