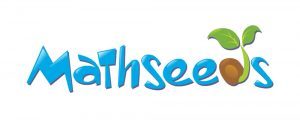 3P Learning – Mathseeds
3P Learning Ltd
Mathseeds, a digital maths resource created specifically for the needs of early maths learners
Mathseeds is a digital maths resource, created specifically for the needs of early maths learners from Reception to Year 2.
Mathseeds maximises engagement with:
Built-in diagnostic assessment which ensures all children begin at an appropriate level and progress at their own rate on activities that provide both instruction and practice.
Hundreds of highly interactive, sequential activities, ensuring key concepts are learnt in-depth, which greatly improves long term retention.
Engaging, easy-to-navigate lessons that incorporate systematic and explicit teaching of mathematical content, skills and strategies.
A powerful reward system.
The program is aligned to the UK National Curriculum with a curriculum matrix for easy mapping.
A typical Mathseeds lesson begins with an engaging step-by-step introduction to the task, before moving on to guided and independent practice activities. Mathseeds challenges young learners to build their critical thinking and problem-solving skills.
For teachers, automated online scoring and reports offer instant feedback on individual pupils' progress and achievements. The Teacher Toolkit contains a great range of extra resources, including digital big books, downloadable detailed lesson plans, worksheets and more.
Costs

£5.04 per pupil
10-29 pupils – £15.00
30-100 pupils – £10.08
101+ pupils – £7.56
Whole school – £5.04
Subscriptions are annual and priced per pupil, with whole-school subscriptions offering the greatest value.
Multi-year and multi-product subscriptions are also available for additional savings. We also offer discounts for school clusters. Contact us directly for
more details.
All prices above are shown exclusive of VAT.
Trial Options

14 days
We offer every school a free 14 day trial to Mathseeds. Please contact us to receive your school code and information about getting started.
Spixworth Infants School were looking to raise the profile of maths in the school so decided to find a new resource
Sign up for latest updates