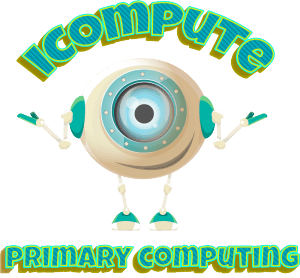 iCompute
Primary Computing Schemes of Work for the National Curriculum for Computing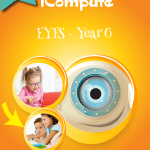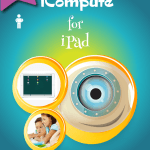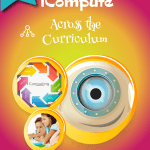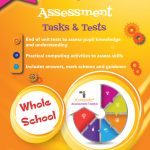 Compute supports schools with primary computing schemes of work that provide full statutory coverage for the National Curriculum for Computing at Key Stage 1 and Key Stage 2 (pupils aged 3-11).
Our comprehensive computing curriculum is designed for mastery.
Trusted and used by thousands of teachers and schools throughout the world, we provide structured, flexible, primary computing lesson plans and resources for each year and all the support and materials you need to confidently teach computing from EYFS to Year 6.  Suitable for teachers with any level of experience.
Inside each pack:
detailed, step-by-step, computing lesson plans with screenshots and end of unit assessment guidance
comprehensive primary computing assessment toolkit and pupil progress trackers for each year providing full coverage of the National Curriculum for Computing objectives
subject leader's toolkit incl. Ofsted & Deep Dive guidance & CPD toolkit
optional online diagnostic computing assessment tests for the whole school, assessment tasks with mark schemes and interactive pupil progress trackers
differentiated tasks, extension / enrichment / home learning ideas for pupils
computing lesson resources (incl. pre and partially written computer programs and support materials)
pupil worksheets & online pupil activities
links to free software, tools and computing resources
links to develop subject knowledge
video screencasts to support teachers and teaching
creative ideas for teaching computing without computers (computing unplugged) to support pupil understanding
home/remote learning resources for all year groups
compatible with cloud-based learning platforms (e.g. Google Classroom)
Costs

£1195 one-off cost
The above is the current price for our best selling iCompute Essentials Bundle, comprising:
iCompute in the EYFS
iCompute Years 1-6
iCompute Across the Curriculum
iCompute for iPad
We offer a variety of other bundles, with prices starting at £250 rising to £1595 for our Premier+ pack.  All bundles are one-off costs.
Visit our website for our full range of products, or to find the bundle that best suits the needs of your school please get in touch.
Trial Options

3 Days Evaluation Access
Explore how iCompute can help your school teach primary computing.

During your evaluation period, you'll have access to all of our resources but will be unable to download or print materials.
Download our free introductory pack, iCompute Let's Get Going, from our website and try at least one lesson per year group before you buy.
Also check out the Free Stuff section of our website for lots of other free computing resources.
The progress the children have made is phenomenal! We are so impressed at how easily everyone has embraced computing with iCompute.
Sign up for latest updates
LearnED Roadshow 2022-23 is coming to Leeds, Norwich, Rugby, London, Exeter & Newcastle. Find out how you can suppo… https://t.co/1R3cnsaqIk