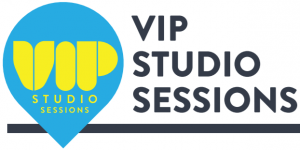 VIP Studio Sessions
Everything young people need to create, produce and release their own music.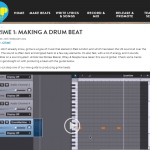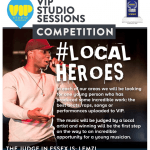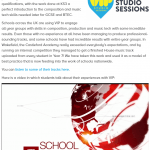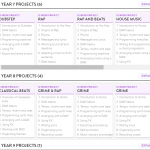 Exam Boards

AQA

EdExcel

OCR
VIP Studio Sessions, the award-winning music education platform from Charanga, provides everything young people need to create, produce and release their own music. It is used by KS3, BTEC and GCSE teachers to support the teaching of contemporary music genres – from Hip Hop, House and Grime to Dubstep and more.

VIP's online recording studio effectively turns an ordinary PC or Mac into a music computer that young people can access 24/7, helping them to produce their own tracks.
The website provides online tutorials and projects on different aspects of the music-making skills needed to make exciting and engaging tracks.

Over 30,000 students are currently working with VIP and their reaction is unanimously positive:
"VIP has been so useful. It encourages independent learning and gives my students the chance to work with musical styles that they are more familiar with and find engaging. As a teacher, I simply didn't have time to learn how to use a new piece of software, let alone incorporate one into my lessons. But VIP's videos are so easy to use that students can watch them and create their own work independently. VIP not only prepares them for GCSE Music, it encourages them to develop a love for the subject." – Tracy Curd, Thomas Lord Audley School 
The teachers' website contains all of the student content required, but crucially adds a CPD layer which allows teachers, who are unfamiliar with these genres or the music tech needed to make them, to get up to speed and feel confident in delivering exceptionally engaging projects which satisfy the needs of the national curriculum.
Student's can upload tracks to the VIP website and will receive feedback from professional musicians. Meanwhile, the teacher can monitor projects and create assessment evidence based on the dialogue between themselves or the VIP music team and the student along with documentary evidence of the production and creative process.
"VIP has transformed the music technology and composing schemes of work in my department. The fact that it is online makes the resource so easy to access by pupils in lessons and for homework, but it's the video tutorials that are already available on the website that make it so easy to teach! For teachers that aren't confident with music technology, this is by far the best and easiest way to teach it." – E Moran, Castleford Academy
Costs

£95 per annum
Pricing starts from just £95 + VAT per annum for a 30-student licence.
Trial Options

1 month
✔ Fully-functional 30-day free trial
✔ Includes online recording studio
✔ No software to install
A group of students became reporters for the day and interviewed teachers and pupils to celebrate their VIP House music competition
Sign up for latest updates
**MEMBERS ONLY**
Don't miss out on your Early Bird Ticket to our Winter Business Insight Day and AGM on 3 November… https://t.co/b6FYQeprKo