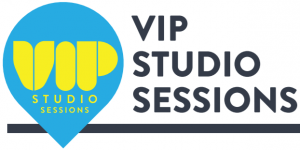 VIP Studio Sessions
Supporting the music curriculum with accesible music tech, new music genres and CPD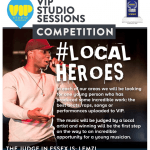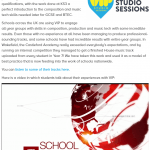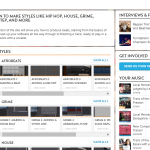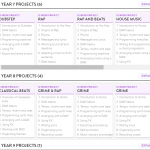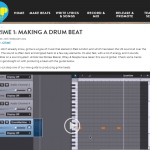 Exam Boards

AQA

EdExcel

OCR
Environment

Classroom

Home
Membership type
BESA members go through a rigorous set of financial and reputational checks and agree to abide by our Code of Practice.
VIP is a cloud-based programme supporting the secondary music curriculum aimed at enabling teachers to deliver exciting and accessible music technology projects in new music genres that students know and love.
The student website provides online tutorials and projects on different aspects of the music making skills needed to make exciting and engaging tracks in genres such as grime, dubstep, hip hop and house music.
What is more is that VIP contains the online music studio necessary to actually make and produce these tracks giving students browser-based access outside of class whenever they need it. This is a huge benefit and bypasses the need for expensive music computers and software.
Over 30,000 students are currently working with VIP and their reaction is unanimously positive:
"Personally, I think Charanga is my favourite music program. I have used the VIP Studio to create my own tracks. I love it because it gives me the freedom to produce tracks with help from the online videos. I'm so excited about music production and when I am older I will become a professional music producer.", Pupil, Burn Mill Academy.
The teachers' website contains all of the student content but crucially adds a CPD layer which allows teachers unfamiliar with these genres or the music tech need to make them and to get up to speed and feel confident in delivering exceptional engaging projects which satisfy the needs of the national curriculum.
Student's can upload tracks to the VIP website and will receive feedback from professional musicians. Meanwhile the teacher can monitor projects and easily create assessment evidence based on the dialogue between themselves or the VIP music team and the student along with documentary evidence of the production and creative process.
" VIP studio has transformed the Music Technology and composing schemes of work in my department. The fact that it is on the internet makes the resource so easy to access for pupils in lessons and for homework, but it's the video tutorials already available on the website that make it so easy to teach! For teachers that aren't confident with Music Technology, this is by far the best and easiest way to teach Music Technology'" E Moran, Castleford Academy
Costs

£295 per annum
From £295 +VAT per year for a 35 user licence
Trial Options

1 month
✔ Fully-functional 30-day free trial
✔ Includes online recording studio
✔ No software to install
A group of students became reporters for the day and interviewed teachers and pupils to celebrate their VIP House music competition
Sign up for latest updates
Thank you for coming along and for the positive feedback! We hope to see the team at future BESA events soon!… https://t.co/dZEu5dpji6