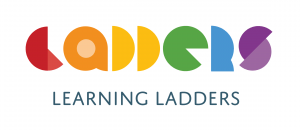 Remote Learning with Learning Ladders – Connect Home and School
Learning Ladders
*COVID-19* Free access to support parents in primary
If your school is closed, or is likely to close, we understand that you will need to find a way to ensure adults at home are able to effectively support children's learning outside school.
We also understand that online and remote learning will simply not be enough, especially in Primary schools.
We recognise that Learning Ladders is uniquely positioned to quickly upskill parents so they can support their children at home, through our online parent tutorials.
Accordingly we are offering a free version* of the Learning Ladders system to any schools affected by coronavirus, or wanting to prepare.
We hope this goes some way to help schools and their communities.
Feel free to share with colleagues.
Visit our website for full terms, and to apply.
*You'll need to contribute £200 towards the MIS integration , but temporary membership will be free of charge (without this we cannot process high volumes at speed).
Costs

£200 per licence
£200 + VAT contribution towards the MIS integration so pupils and parent details can be imported automatically.
Trial Options

Other duration

Until 30th June 2020
Ridgeway Academy was designated as a 'failing' school, but after switching to the Learning Ladders approach are now No. 1 in England for progress.
Sign up for latest updates
RT APPG on Education Technology @edtechappg: What worked during lockdown?

Please let us know which remote learning technologies and practices proved effective… https://t.co/vDUuVFBGS2