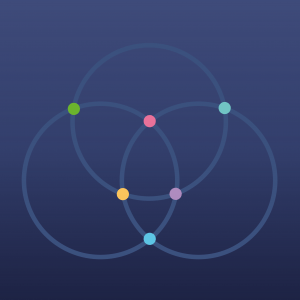 Arc Maths App
Arc Education
Arc Maths is an award winning retrieval practice app for use in school and at home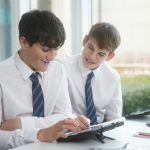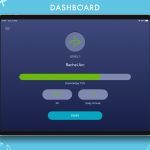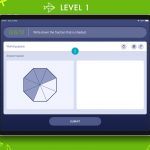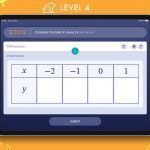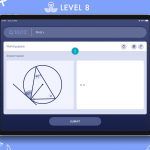 Arc Maths is a retrieval practice maths app for pupils aged 11-16. The purpose of the app is to secure in long-term memory the maths skills and concepts that pupils have been taught in class.  It does this through the systematic revisiting (testing) of topics. Often done at the start of every maths lesson as a 'do now' starter activity, some schools are also using Arc Maths in form time and also with small catch-up groups.
A session of Arc Maths consists of 12 questions and takes about 10 minutes. These questions are chosen specifically for each pupil depending on previous responses. Additional practice questions are presented at the end for any question a pupil gets wrong and followed up with spaced practice with increasing time lapses to ensure the knowledge is retained. The interface is particularly straightforward with one question per screen. Answers are written directly onto the screen and read using sophisticated handwriting technology. This means that fractions, indices and symbols can be entered with ease.
Over time, the questions get progressively harder as the pupil demonstrates increasing competence. The content covers the whole of the KS3 and KS4 British National curriculum but could be adapted to align with the content and sequencing of other curricula. The current version of Arc Maths App is for iPads, with the mobile phone version and other tablet versions due at the end of 2021.
A teacher portal enables teachers to monitor progress. This can be used for whole school tracking right through to targeted topic intervention.
Costs

£2.40 per pupil
Price is £2.40 per pupil per year with a discount for early renewal.
Trial Options

21 days
We can offer a small group trial. Please just get in touch – we are very flexible.
Q

What is the website?

A

www.arceducation.co.uk

Q

What do we need as a school to get set up?

A

Your pupils need school email addresses, access to the internet and, from January 2022, any touch screen device. (At the moment it needs to be an iPad.) Your students can download the Arc Maths App themselves and then access it using the code that we will give you. After that they just need to press START.
Sign up for latest updates
The EDUCATE programme is a research-focused accelerator that bridges the gaps between EdTech designers + developers… https://t.co/dwH5Z8JdR8
LearnED Roadshow 2022-23 is coming to Leeds, Norwich, Rugby, London, Exeter & Newcastle. Find out how you can suppo… https://t.co/1R3cnsaqIk