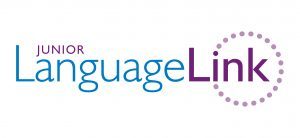 Junior Language Link
Identify and support children with Speech, Language and Communication needs in KS2
Junior Language Link is our award winning package used to identify and support children with mild to moderate SLCN and those new to English in Key Stage 2. The assessment will also identify any children who may have more severe language needs, such as Developmental Language Disorder (DLD), so that these children can be considered for further investigations and diagnostic assessment with your local Speech and Language Therapy team. Suitable for children aged 7 to 11 years, it focuses on vital higher level language skills such as making inferences, complex grammar and figurative language.
Costs

£275 per licence
£150+VAT start up cost is payable in addition to the subscription cost in the first year.
Trial Options

14 days
A 14 day free trial is offered to schools.  Carry out assessments and view recommendations and reports.  View a sample selection from our session plans, tracking sheets, colourful homework sheets and parent practice resources.
Language Link Effect – evidence of pupil attainment and staff practice over three studies
Sign up for latest updates