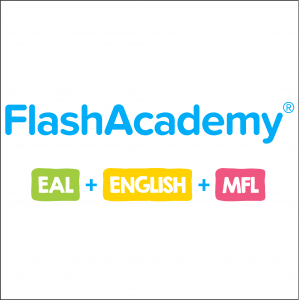 FlashAcademy®
Making Language Accessible to All Pupils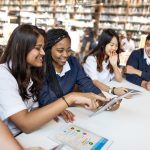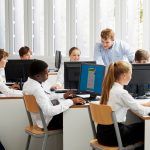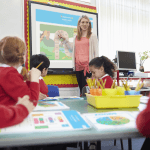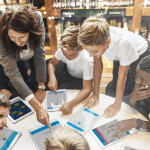 "Attainment for our pupils with EAL has doubled since we started using FlashAcademy®. It has truly revolutionised my department."
Hollie O'Sullivan, the Head of EAL, at Great Barr Academy
FlashAcademy® is an award-winning learning platform which helps pupils to improve their language skills. Curriculum-aligned content is easy to use and makes learning fun for all pupils. The platform was created in consultation with teachers and schools throughout the UK, helping to ensure it addresses the real issues that schools are facing.
 FlashAcademy® EAL is a platform for schools, supporting teachers to deliver learning for pupils who don't have English as their first language. With over 35 home languages to teach from, pupils acquire survival and curriculum vocabulary, learn grammar and practise their pronunciation. FlashAcademy® EAL even has provision for pupils who aren't literate in their home language.
FlashAcademy® MFL teaches speaking, reading, writing and listening to 13 languages from English (including French, Spanish and German). The platform will allow pupils to grow their vocabulary, strengthen their grammar and improve speaking fluency.
FlashAcademy® English is a targeted intervention, providing pupils with a simple and effective way to develop their literacy skills. As an intensive one-to-one personalised literacy tool, the platform supports learners to make rapid progress with their reading and writing.
Costs

£30 per licence
The price above is an approximate cost. Please contact us for an accurate quote as costs will depend on number and type of licence.
Trial Options

7 days
FlashAcademy® will provide a week free trial after a short demonstration of the platform from one of our Education team. Schools can also access hundreds of free resources from the FlashAcademy website at any time.
Anderton Park Primary is a very ambitious and positive school, surrounded by a fantastic and diverse community.
Great Barr Academy currently has about 600 EAL pupils who speak over 20 different home languages.
Q

Which home languages do you teach from for FlashAcademy® EAL?

A

Amharic, Arabic, Bengali, Brazilian Portuguese, Cantonese, Czech, Danish, Dutch, Farsi/Persian, Filipino, French, German, Greek, Gujarati, Hindi, Hungarian, Indonesian, Italian, Japanese, Latvian, Mandarin, Norwegian, Pashto, Polish, Portuguese, Punjabi, Romanian, Russian, Spanish, Swedish, Tamil, Tigrinya, Turkish, Urdu, Vietnamese, Welsh, Yoruba; with more coming very soon

Q

Which Modern Foreign Languages does FlashAcademy® MFL teach?

A

Brazilian (Portuguese), French, Danish, German, Italian, Norwegian, Polish, Portuguese, Romanian, Spanish, Swedish, Turkish, Welsh

Q

Is there training available on how to use the app in a classroom or school?

A

The FlashAcademy team can organise specialist training for teachers who feel they may need extra guidance on how to use the app. Depending on the level of training provided, this may incur an additional cost. Please contact the FlashAcademy team for further details.

Q

What devices does FlashAcademy® run on?

A

FlashAcademy® can be used on smartphone, tablet and PC. The platform runs on all Apple devices using iOS 9 and above and on Android devices using 4.4 (KitKat) and above. Windows 7 (service pack 1) is the minimum requirement for our Windows app.
Sign up for latest updates
This is an appeal for help. A request has reached us from a school in Romania who are supporting displaced… https://t.co/h7aR08Wryj