SMARTcurriculum App
Powerful online tool to review, analyse and model your curriculum, staffing and finances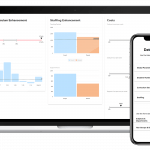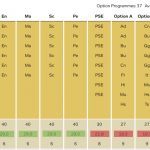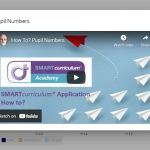 Ensure your curriculum is financially efficient, effective in achieving desired outcomes and ethical in providing what each learner needs.
The SMARTcurriculum App provides a highly visual on-screen analysis of current practice in a series of data dashboards and supports you in making intelligent, data-rich decisions about where to concentrate future investment in curriculum delivery and design. We help you build the picture and stay alongside as you navigate the way ahead. It simplifies complexity and helps you engineer better curriculum provision. We enable you to have an objective, pragmatic, strategic conversation with your leadership team. Our work has proved to have a huge impact, enabling schools and trusts to uncover what is happening;to develop strong stories of improvement; and to achieve curriculum design mastery, budget control and strong strategically-focused plans moving forward.
An annual licence to the SMARTcurriculum App includes:
• Two datasets per school ('snapshot' for baseline comparison and 'modelling' dataset for forward planning).
• In-App report function with action recommendations.
• Zoom/MS Teams reviews with Chris Jones and school/trust teams, at senior or executive level.
• Supported data entry process.
• Secure levels of access to the data for varying stakeholders, eg MAT CEO, HT, Curriculum Deputy, SBM, Governor.
• Training webinars and How to? video bank.
• Full support online, by telephone and video call.
• In-App upgrades throughout the year at no extra cost.
Costs

£975.00 per licence
Licence cost: £975-£2750 VAT per annum, depending on school size (three fixed price bands).
One-0ff set up cost in the first year: £275-800 ex VAT, depending on school size (three fixed price bands).
Groups of schools eligible for a group discount.
Trial Options

1 month
Please email us on [email protected] to be set up with a free 1 month's trial of the SMARTcurriculum App.
Sign up for latest updates
This is an appeal for help. A request has reached us from a school in Romania who are supporting displaced… https://t.co/h7aR08Wryj