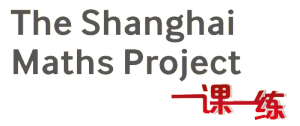 The Shanghai Maths Project
Collins
Help every child achieve mastery in maths
The Shanghai Maths Project is a collaboration between Collins and East China Normal University Press Ltd. to adapt their bestselling maths programme One Lesson, One Exercise for England, using an expert team of authors and reviewers. This carefully crafted programme has been continually refined over 24 years, meaning that the materials have been tried and tested by teachers and children alike.
The Shanghai method of teaching is a whole-class approach that builds thorough understanding, develops higher-order thinking and is supported by the use of high-quality textbooks. The Shanghai pedagogy is based on:
A step-by-step approach that emphasises the development of basic knowledge, skills and thorough mastery of concepts
Whole-class teaching where teachers reinforce that every pupil can achieve a high standard in maths
Skillful questioning within lessons to promote conceptual understanding; problems are used as a starting point for teaching
Identifying and rapidly acting on misconceptions which arise through same-day intervention
Understanding promoted through a variety of representations
Our innovative online learning platform, Collins Connect, supports teachers and pupils by providing a wealth of content and digital resources including flexible planning and record-keeping tools to ensure coverage of the National Curriculum. The PDF and editable word versions of the Teacher's Guides and Homework Guides provide flexibility allowing you to tailor resources to suit your pupils' needs. The editable slideshows, maths tools, resource sheets and images are also ideal for front-of-class teaching.
Costs

£150 per annum
1 year subscription to The Shanghai Maths Project on Collins Connect – £150 + VAT per year group
Trial Options

14 days
Start a free 14-day trial of The Shanghai Maths Project on Collins Connect today.
Since introducing The Shanghai Maths Project I've noticed that the children have a much greater depth in their understanding.
Sign up for latest updates
LearnED Roadshow 2022-23 is coming to Leeds, Norwich, Rugby, London, Exeter & Newcastle. Find out how you can suppo… https://t.co/1R3cnsaqIk